Save the Date for the evening of Saturday, July 20, 2019!
In celebration of the 100th Anniversary of the Chicago Bears, the Staley Museum is proud to present the history of the Decatur Staley football team, as told by local historian Mark Sorensen.
Admission will be waived for this outdoor event in favor of donations to the museum. Light refreshments will be served.
For more information, visit our Facebook page.

---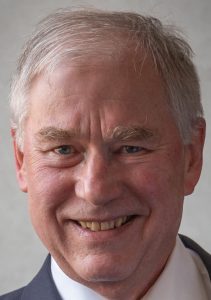 Mark W. Sorensen is the Official Macon County Historian and has written short biographies of all 43 men associated with the 1920 and 1921 Staley football team. He formerly served as the assistant director of the Illinois State Archives and is a past president of the Illinois State Historical Society. He has authored many articles for ILINOIS HERITAGE magazine and is considered the leading expert on the history of the Illinois State Capitol. Mark is the recipient of the ISHS Lifetime Achievement Award; the Studs Terkel Humanities Service Award; and was named an Illinois Library Association Luminary. Growing up in Chicago he wanted to play end like 1950s Bear great Harlon Hill. Mark and his wife Kathy have resided in Decatur for the past 50 years.