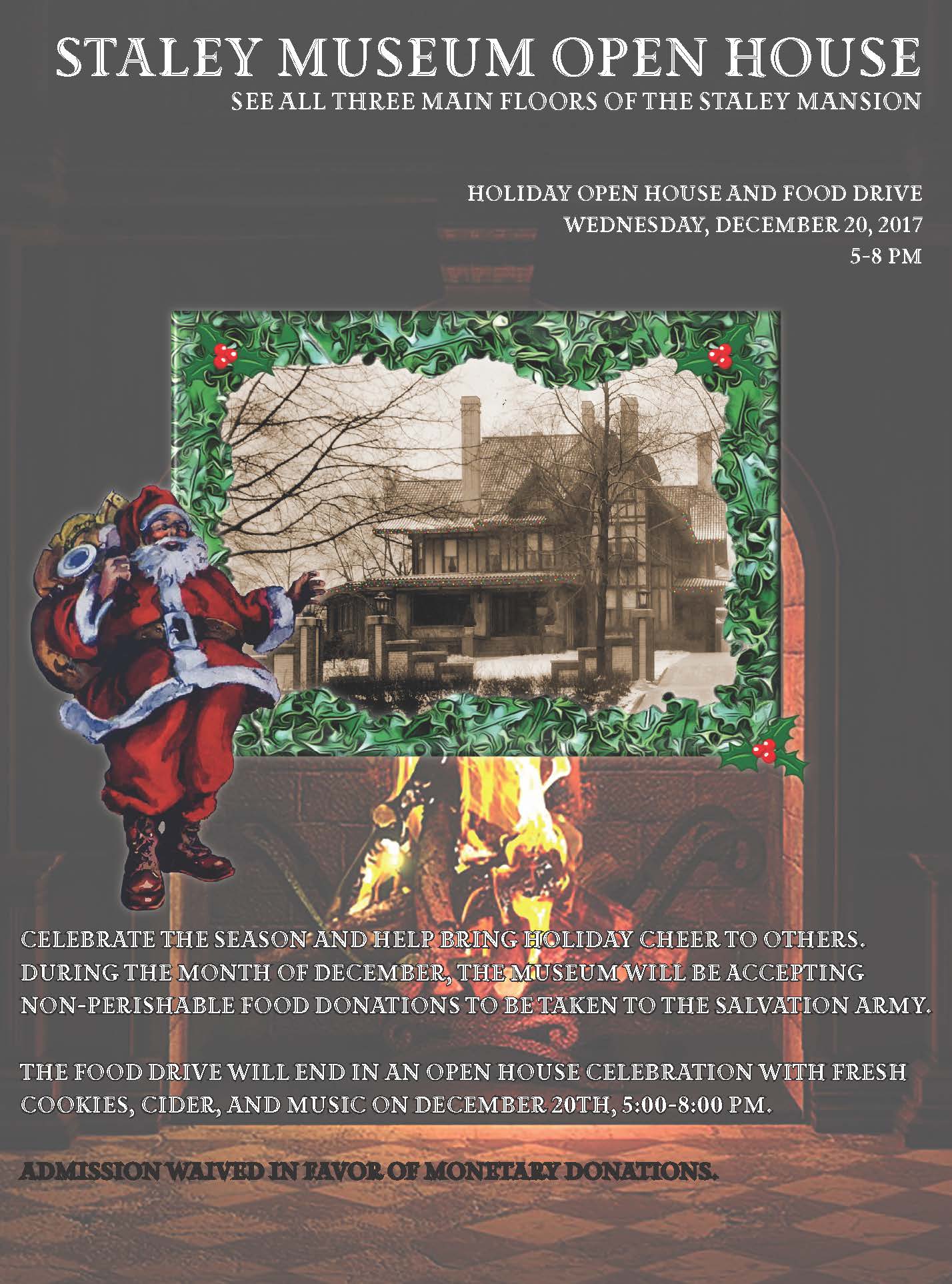 December 20th • 5-8pm
The Staley Home will be decorated from top to bottom.
Admission will be waived in favor of donations to the museum. Fifty percent of the donations will be donated to the Salvation Army.
During the month of December and up to the event, the museum will be hosting a food drive. People should feel free to drop off food to be placed under our Christmas tree until December 20th when we will box it up and donate it to the Salvation Army.
All three floors of the historic home will be available for visiting. This should appeal to our visitors that are particularly interested in the home itself.
There will be Music & Refreshments:
Staley Retiree Volunteers will be here baking cookies and serving mulled cider.
The Staley Musuem
361 N. College St.